Homes for Sale in Westmoreland, Houston, TX
The historic district of Westmoreland is a community southwest of downtown Houston.

Westmoreland has a rich history dating back to its creation in 1902. Its innovative layout set the bar for exclusive communities across the state, attracting prominent families from Greater Houston who saw the promise of a distinguished lifestyle in the area. Today, the locale is a living museum of architectural grandeur, boasting a blend of late Victorian and early 20th-century house styles. Strict rules are in place to preserve their unique charm and ensure that modifications maintain the properties' character. Hence, many residences still carry their original details, giving the neighborhood a distinct personality. Several apartment buildings and complexes were constructed alongside these elegant homes, adding a touch of modernity.
ARCHITECTURAL MARVELS: Westmoreland, Houston, is a treasure trove of architectural wonders, boasting an exceptional number of Victorian-era houses. Among these, the Queen Anne-style homes steal the show with their irregular shapes, high-pitched roofs, and intricate spindlework adorning the porches. Craftsman, Prairie, Colonial Revival, Classical Revival, and Italian Renaissance are also well represented. Many feature full-length verandas, sleeping porches for those warm Houston nights, and charming rear service porches. Living amidst these remarkable structures offers residents a daily dose of historical beauty and timeless elegance.
HIGHLY ACCESSIBLE: Westmoreland's location is within easy reach of some of Houston's key attractions. Within a leisurely 10-minute stroll, you'll find a delightful array of restaurants, bars, and coffee shops. The Museum District, Medical Center, and Galleria are all just a quick 5-minute drive away. Exploring the region is a breeze, with convenient access to highways like 59 and 288. Enjoy the benefits of city living without sacrificing accessibility to daily essentials and entertainment.
EDUCATIONAL HUBS: Plenty of school options are within a 1-mile radius from Westmoreland. Choose from traditional public schools and magnet schools to esteemed private institutions. The Catholic University of St. Thomas is also just a 2-minute drive away, offering medicine, education, business, and public administration programs. The Houston Community College Central, a mere 3-minute drive, offers high-quality and affordable instruction, catering to academic advancement, workforce training, career development, and lifelong learning. Westmoreland truly nurtures the pursuit of knowledge and personal growth for its residents.
Houston TX Market Statistics
Median Price of Sold Homes
Home Ownership Percentage
Homes in Westmoreland, Houston, TX
5 Real Estate Facts about Homes for Sale in Westmoreland, Houston, TX
Westmoreland showcases a splendid array of one- and two-story houses that span styles from Victorian and Craftsman to Prairie, Colonial Revival, Classical Revival, and Italian Renaissance.
The market consists of single-family homes and townhouses ranging from $399,000 to $995,000.
The generous square footage ranges from 1,700 to 4,900 sq ft, accommodating growing families and diverse needs.
Townhome lots starting at 0.03 acres are ideal for those seeking low-maintenance living, while single-family houses sit on lots up to 0.14 acres.
Westmoreland residences offer between two to four bathrooms and three to four bedrooms.
Homes for Sale in Westmoreland, Houston, TX
34
Open House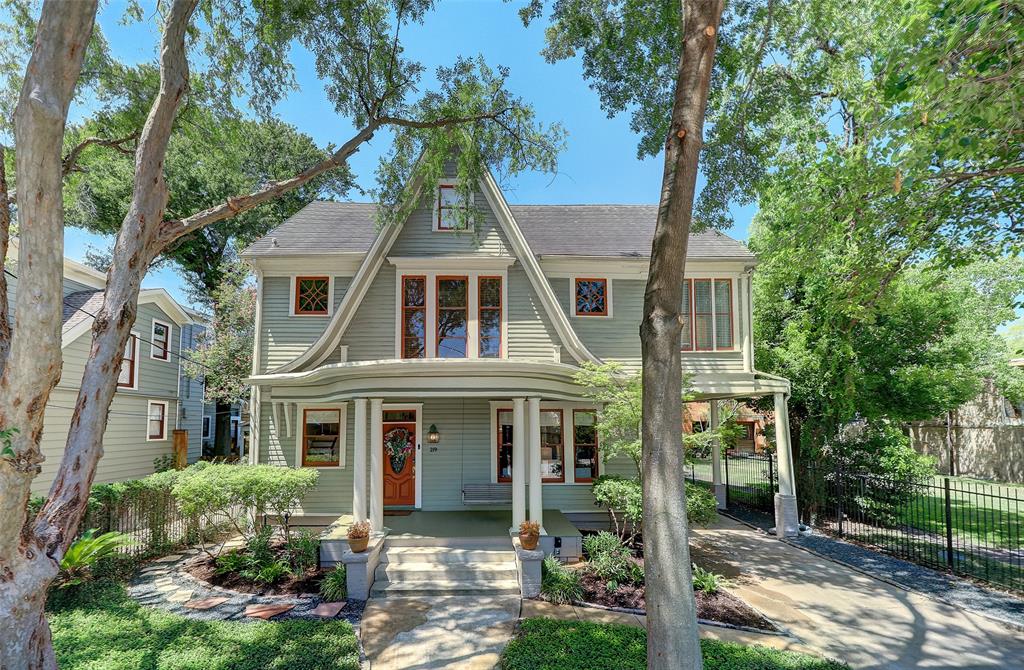 Beds
4
Baths
3.1
SqFt
3,249
MLS#
14707882
The northern perimeters of Westmoreland lie on Hawthorne St., east on Spur 527S, south on Alabama St. and Audobon Pl.
Ready to take the next step?
I'm a long-standing professional realtor with extensive experience in sales and marketing. I'm committed to ensuring that I find the perfect fit for both buyers and sellers that I work with and do this through my excellent negotiation and organization skills. When I'm not working, I enjoy traveling and spending time with my golden retrievers.
Who Lives Houston, Texas?
Things to do in Westmoreland
Around Westmoreland, Houston, TX
People who like Westmoreland also like